TAILORED WORKSTATIONS AND STORAGE SOLUTIONS.
Maybe you need just a single cabinet, or maybe you need to kit out an entire hall. Whatever the case, we can supply you with exactly the right workstations and storage solutions for the job.
A full-service provider for workstations and storage solutions, we offer a one-stop-shop for everything – from in-house manufacturing to expert advice, right through to turn-key installation. And at every stage, our focus is on ensuring the very best quality and functions, at the very best cost/benefit ratio. Giving you guaranteed workflow efficiency that won't break the bank.
Workstations and Storage
From advice through to CAD-based project planning and quote up to delivery and assembly: The Hoffmann Group provides a comprehensive "one-stop" service for their Workstations and Storage Equipment .
CONSULTANCY
Our unparalleled service to create efficient workflows.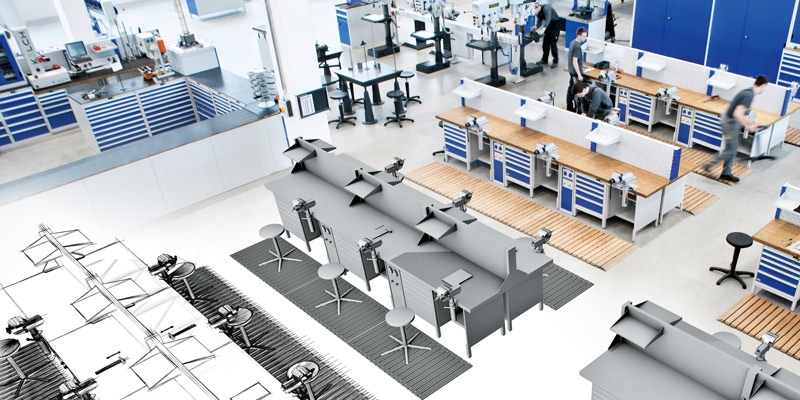 PLANNING
Precision planning. Because you want to see if your idea works.
EFORM
Isn't it great when you find everything in one place?
QUOTATION
Binding, transparent quotations. Giving you a clear perspective every time.
DELIVERYG
On schedule and on an individual or complete basis. Benefit from the very best in delivery services.
INSTALLATION
That's what we do. Turn-key projects.